Are you ready to hear from your higher self even Angels?
I connect and give you messages you need to hear from Oneness.
Are you ready to hear from your higher self even Angels?
I connect and give you messages you need to hear.
Are YOU one of those who has had a life-changing experience, and is wondering what it means
and what to do next?
Explore the possibilities in your life with this
FREE Special Report by Lindsay Godfree,
You've Awakened, Now What? –
4 Keys to Understanding Your Spiritual Awakening
It's yours when you subscribe to receive a monthly newsletter of important information to guide you as you live life consciously!
I'm Lindsay Godfree -
Your Consciousness Guide. Awakening consciousness is my mission. This is where the magic happens.
Motto: "Live Life Consciously!"
#1 Best Selling Author
Pure Consciousness Channel
Lindsay Godfree is an Angel on this earth. Her channeled messages from the Angels are spot on and always bring joy and peace to my heart.
COURTNEY LONG
Angel Communicator, Author, Speaker
ARE YOU?
depressed and discouraged with what you're experiencing in your life?
feeling an emptiness inside or a void that yearns to be filled?
ready to express your higher purpose and create a life full of Divine direction?
awakened but confused...yet filled with a desire for change?
I understand how you feel. I've experienced a similar longing for change, and a desire to step beyond the pain and create a life of joy and clarity. My journey of conscious awakening and transformation is the inspiration for this work. Let me be your guide.
Uncover the beauty and magical expression of being YOU, the manifestation of love and light in a human body.
Begin your journey of transformation.
Recent Consciousness Guide Posts
Awakening vs Non-Awakening in a Pandemic of Change
Awakening in consciousness is full of paradox. I have learned that there is no escape from facing all the ways that we have deceived ourselves with separation and fragmentation. No spiritual bypass is possible—the only way out is through. This is awakening. By through, I mean going within and integrating the human self (ego personality)…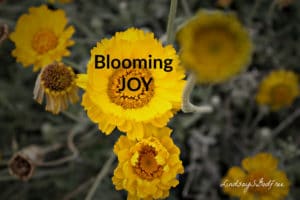 A Blessing for the Lightworkers
Angel-Oracle Message 3-23-2020 ~~ The Angels want you to know how deeply loved you are by Source, your Creator. The Universe supports you at every turn on this, your great awakening journey. All are blessed, and those in this group represent a team of great lightworkers on this planet. You help to bring her home.…
Why are you waiting? Live Consciously Now!