Are you ready to hear from your higher self even Angels?
I connect and give you messages you need to hear.
Awaken to a new story, the one dearest to your heart. The journey begins with a single step.
Let me guide you on the path to awakening. Together, we'll explore the wisdom inside you and create a life more open, compassionate, and complete than you can possibly imagine.
Are YOU one of those who has had a life-changing experience, and is wondering what it means
and what to do next?
Explore the possibilities in your life with this
FREE Special Report by Lindsay Godfree,
You've Awakened, Now What? –
4 Keys to Understanding Your Spiritual Awakening
It's yours when you subscribe to receive a monthly newsletter of important information to guide you as you live life consciously!
I'm Lindsay Godfree -
Your Consciousness Guide. Awakening consciousness is my mission. This is where the magic happens.
Motto: "Live Life Consciously!"
#1 Best Selling Author
Pure Consciousness Channel
Why are you waiting? Live Consciously Now!
ARE YOU?
depressed and discouraged with what you're experiencing in your life?
feeling an emptiness inside or a void that yearns to be filled?
ready to express your higher purpose and create a life full of Divine direction?
awakened but confused...yet filled with a desire for change?
I understand how you feel. I've experienced a similar longing for change, and a desire to step beyond the pain and create a life of joy and clarity. My journey of conscious awakening and transformation is the inspiration for this work. Let me be your guide.
Uncover the beauty and magical expression of being YOU, the manifestation of love and light in a human body.
Begin your journey of transformation.
Recent Consciousness Guide Posts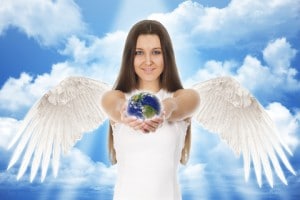 Angels among Us
Do you believe in Angels? Many people find it easier to talk to Angels than any other heavenly beings. While I am not one who claims to talk to Angels I do believe they are ever waiting to be called on to help humanity. One day while meditating on the reason I found myself stuck…
Own Your Freedom to Choose Consciously
"Man is free at the moment he wishes to be." – Voltaire Believe what you want to and Live Life Consciously! Here is my personal story to illustrate my point: Many years ago I was in the habit of going to lunch on occasion with my boss. I looked up to him as a mentor and really enjoyed…
5 Questions To Ask Yourself Daily
STOP- hold everything… When you take your temperature for mind/body/spirit wellness and find that you are not feeling quite right, there are some simple but important questions you can ask yourself. Ask yourself these five things before you take ANYTHING too personally or accept any kind of negativity as your state of being. Take first…
Why are you waiting? Live Consciously Now!